Open Data as Educational Resources: The Case of Medical Education.
Medicine and healthcare professions education have widely embraced the use of educational technologies and the Department of Health's technology enhanced learning framework encourages the use of technology where it can enhance learning and support key objectives relating to improving patients' experience, outcomes and safety.  For this post, Natalie Lafferty and Annalisa Manca from  Dundee Medical School tell us about their experiences and ideas about using Open Data as teaching and learning resources for healthcare students.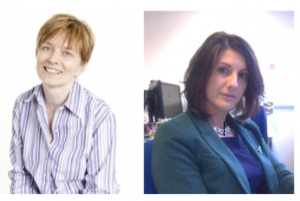 There is a growing culture of sharing open resources in medicine with internationally well-established repositories such as MedEd Portal and HEAL.  OERs are also increasingly being shared via social media channels and tagged as #FOAMed, free open access medical education.  Research activity is also generating growing numbers of open data sets on health but there seems to be little discussion around how these might effectively be used as OERs in medical education.
There is huge potential for medical and healthcare professions educators to capitalise on these rich open data sets in a variety of contexts to support a range of outcomes expected to be achieved by medical graduates.  Multiple sources of open health data exist, ranging from the global level from the World Health Organisation (WHO), to country level data gathered by national health care providers down to data from studies deposited in open data repositories such as Figshare.
Open data could be used in medical education to support priority areas such as patient safety and human factors. Developing APIs could enable open data to be integrated into learning resources and systems and support simulation learning activities.  Open data as OER offers new opportunities for innovation in medical education which merit further exploration and research.  Specific areas of potential include topics such as public health, global health, prescribing, patient safety, and health inequalities.  There is also potential to integrate open patient data into simulation to support authentic learning.
At Dundee Medical School undergraduate medical students are using open data from Gapminder to help in their preparation for electives, which are typically 6-week clinical placements overseas, and frequently in low-income countries.  By interacting with data in Gapminder students begin to gain an insight into the health of the community in which they will be working as they explore child mortality rates, life expectancy, incidence of specific diseases as well as the economy of the area as they look at income levels and the amount governments spend per capita on health.
In the UK, the General Medical Council's Tomorrow's Doctors 2009 (TD09) details the standards and outcomes for undergraduate medical education.  In TD09 the outcomes for graduates are subdivided in three domains: the doctor as scholar and scientist; the doctor as practitioner and the doctor as professional.  Within the scholar and scientist area, medical graduates must be able to apply key principles related to population health and the improvement of health, which involves understanding of disease monitoring and methods to improving clinical effectiveness and care.  They should also be able to critically appraise the results of published research, design their own studies and apply research findings to their practice.  Doctors are also expected to be able to apply principles and knowledge of health informatics to medical practice. Many of these issues will be taught in different contexts across the curriculum, including in themes such as public health, quality improvement, epidemiology, global health and through individual research projects, therefore open data could be incorporated into teaching approaches in these areas.
The use of open data from social media channels in healthcare research and medical education is still in its infancy (Lafferty and Manca 2015). Social media generates open data that provides an insight into societies' health habits and issues; it can also provide a spotlight that suggests what skills students will need in order to be able to critically engage with this information. For example: a study of eating disorder blogs on Tumblr (Gies and Martino 2014) identified a drawback of researching open blog posts due to the dynamic character of these media: indeed, as new posts are shared over time, it is likely that the themes emerging from a thematic analysis of postings will be different from another sample of blogs over a different period of time. This highlights an aspect of open data that can facilitate an important learning opportunity: as these data may fluctuate to represent a real-time situations, they introduce the issue of uncertainty, a key element in modern society which medical students must learn to acknowledge and accept, both in its consequences for research and as a more general principle in the medical practice.
The authors would welcome dialogue on the opportunities that open data in the form of data sets and social media offer medical education.
—
About the authors
Natalie Lafferty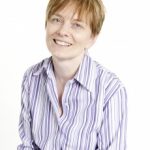 , Centre for Technology and Innovation in Learning, University of Dundee: Natalie is an open education practitioner with key interests in students as producers of learning, social technologies to support learning and medical education.
Annalisa Manca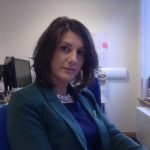 , School of Medicine, Medical Education Institute, University of Dundee: Annalisa is a medical educationalist and open education practitioner who specialises in the use of emerging, social technologies to support healthcare education and continuing professional development and one of the ambassadors for the Open Education Working Group, Open Knowledge Italy