Javiera Atenas - August 21, 2018 in communication, featured, guestpost, oer
Guest post by C. Yogeswaran
@OpenUCL  University College London, UK
—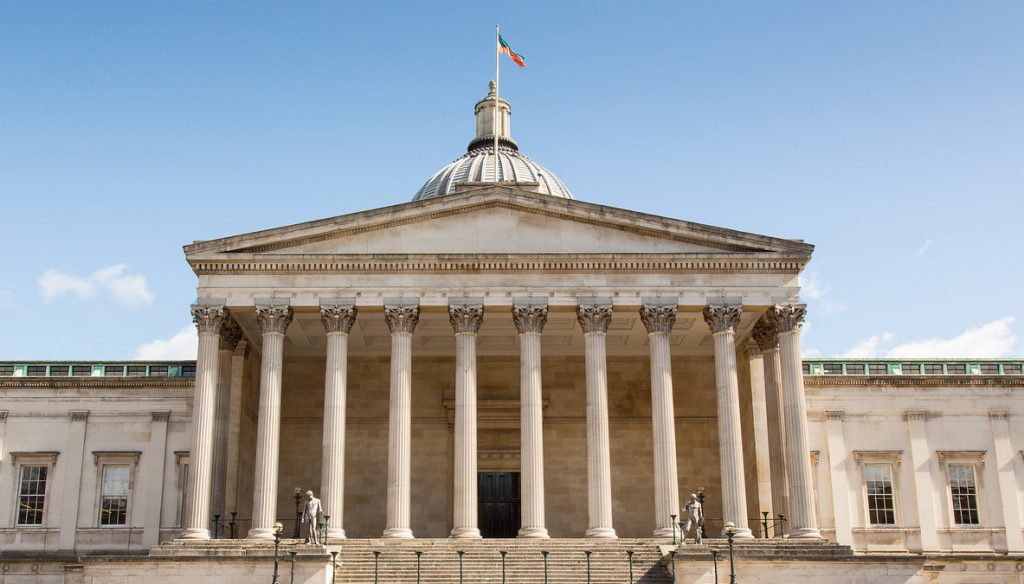 Founded to "open up university education," UCL's OE focus has, since February, been supplanted with new energy and focus. The open education team have been exploring ways to support Connected Curriculum, Education Strategy, and Open Scholarship goals at the institution, facilitating communication between academia and the public and inspiring new ways of undertaking education by removing (economic, geographic, and other) barriers to usage.
To implement open educational practice at UCL, the project takes a three-pronged approach:
The launch of a proof-of-concept repository, OpenEd@UCL, dedicated to storing, sharing, and showcasing the university's teaching materials – both academic and student generated.
Developing policy around open education at UCL to ensure it is embedded into community activities – this includes the repository and deposit policy and a planned OE policy, which will be determined through the Open Science Policy Platform.
Expanding the practice of open education across UCL through a programme of engagement. Thus far the project has run special interest group meetings, attended by those with an interest in open education, and also a workshop on open education at the recent UCL Open Science Day event. There is now a project website and Twitter feed, @OpenUCL, and we have also featured in two UCL Teaching & Learning newsletters, and internal Week@UCLstaff newsletter.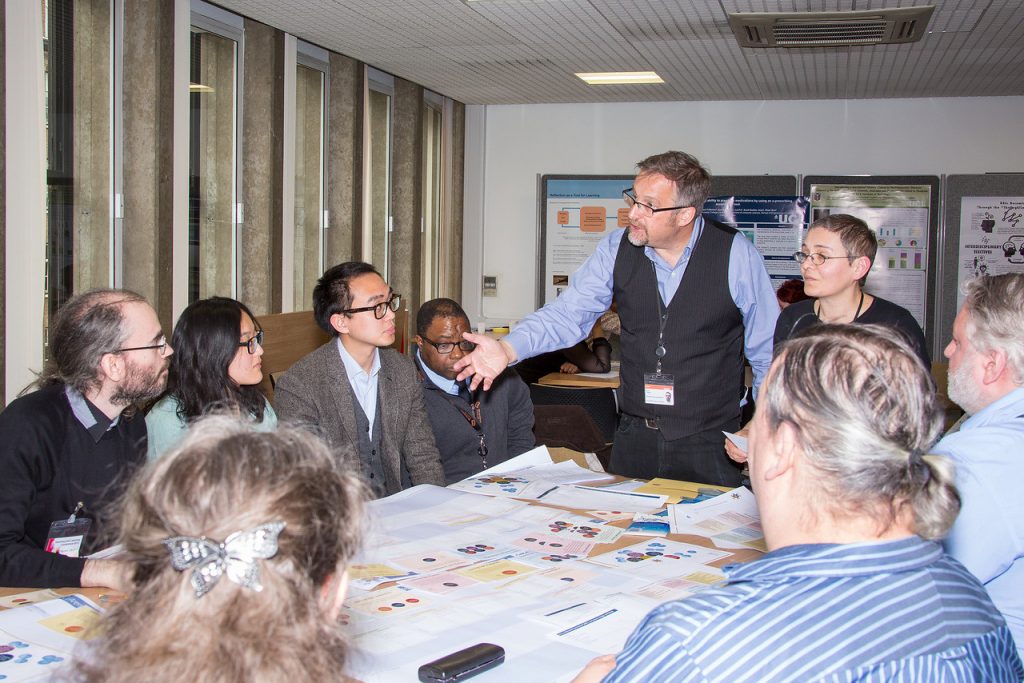 Sharing OER at UCL
As the project moves into the next phase, we are looking at increasing OER and metadata within the repository, to build a fuller and holistic picture of the teaching materials UCL has to offer, and embed more deeply open education practice at UCL. As London's 'Global University,' we are keen to explore with practitioners how sharing OER can add value to teaching and learning and have wider global reach and impact.
In contacting content providers we have discovered a plethora of OER across UCL which has not been catalogued or brought under one umbrella. Part of this project therefore focuses on working with those who have published OER, to make their resources searchable and discoverable.
Showcasing student content and feedback is also a great way to demonstrate the outcomes of teaching/training, promote courses for prospective students, and engage students in the publishing process, and also encourages collaboration between students and staff.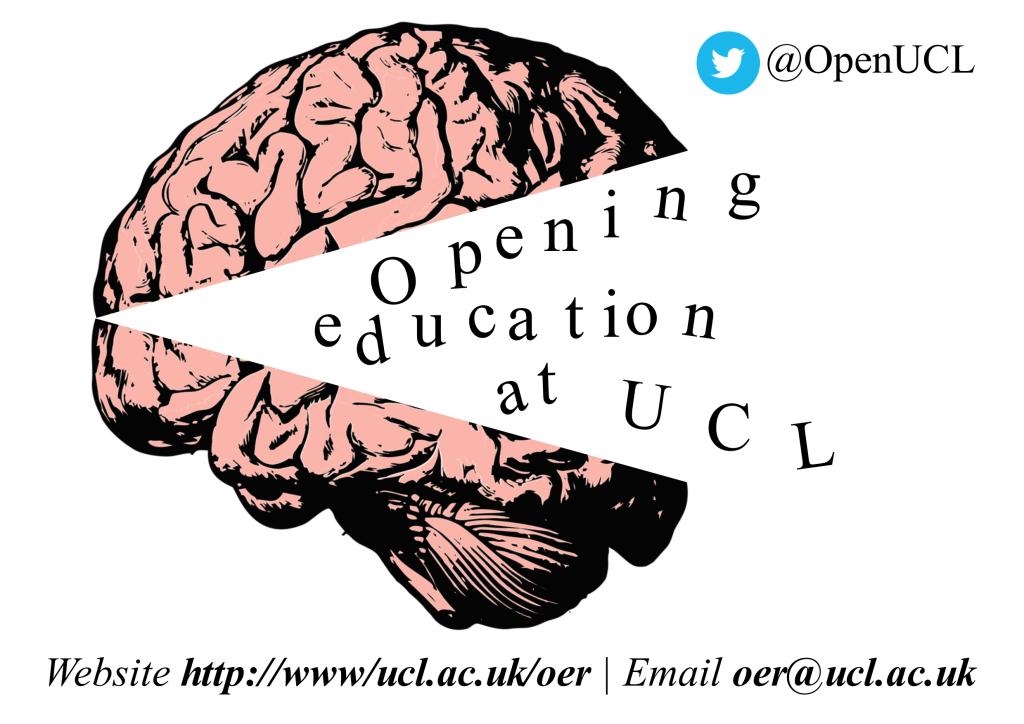 Engagement activities
In the past six months we have established connections with Arena Open who provide CPD opportunities for teaching staff at UCL, and will be working with them in the new term to run workshops for staff on (a) creating open educational resources and (b) turning pre-existing teaching materials into OER. We will also be present, on a fortnightly basis, at regular research support drop-ins, to talk with UCL staff and create awareness.
Highlighting incentives to publish OER is important in our communication with teaching staff. The Academic Promotions Framework already rewards open behaviours including the publication of open teaching materials, and we are in discussion with the VP for Education about introducing an Open Education commendation at the next UCL Teaching & Learning Awards ceremony. Working with the other research support services we are also looking at ways to formalise the citation and attribution of OER, as professional/reputational growth is an important part of academia.
Learning more
More information about the project is available on the OER website, or you can follow us on Twitter @OpenUCL.
—
About the author
Claudia is the Open Education Project Officer based at UCL Library Services.