Open Education Sweden
Sweden has a longstanding tradition of high quality education and it has dedicated great efforts into opening up their educational models and materials. Our next post on Open Education Around the World comes from Dr. Ebba Ossiannilsson who presents an insightful summary of the Open Education initiatives and projects in Sweden.
(See Sweden on the OER world Map)
OER SWEDEN
In Sweden there is a growing interest in open publication and the sharing of OER but the pace of development is still slow. There are many questions to be dealt with in this area; for universities, academic management and teaching staff. Teachers across educational sectors require support and guidance to be able to use OER pedagogically and with quality in focus.
Two national projects have been conducted since 2010 on OER: the first one was on OER resources for learning, financed by the National Library of Sweden, and the second one was on open opportunities for learning, financed by the Internet Foundation in Sweden.
Both projects intended to focus in particular on how OER affects teacher trainers and decision makers, and aimed to stimulate an open discussion about collaboration in infrastructural questions regarding open online knowledge sharing.
The objectives of the project were
To increase the level of national collaboration between universities and educational organisations in the use and production of OER
To find effective methods to support teachers and students, in terms of quality, technology and retrievability of OER
To increase collaboration between universities to foster resource sharing, with a base in libraries and educational technology units
To contribute to the creation of a national university structure for tagging, distribution and storage of OER.
During the project a series of successful open webinars focusing on the use and production of OER were conducted with a large outreach to the target group. A virtual platform for Swedish OER initiatives and resources was developed. Although both projects are complete the network is still alive as well as the webpage OER Sverige. The network still runs webinars reaching a wide target group nationally, but also sometimes with an international audience.
The webinars focused on the following areas
Digital literacy in HE as a prerequisite for OER
Bonus Presskopia (Swedish reproduction rights organisation)
What are OER and how to work with them?
Collaboration between UR (Swedish Educational Broadcasting Company) and universities
Quality in e-learning
The digital library
International trends in OER
Metadata and standards
Swedish Association for Distance Education (SADE)


The Swedish Association for Distance Education (SADE) is a professional organisation for all those involved in distance learning and flexible learning in Sweden, including open education, OER and MOOCs. SADE was founded in 1984, and is designed to broaden the knowledge of and participate in the development of open flexible education and distance learning.
SADE has run the BOLDIC OER project for more than ten years aiming to explore and disseminate best practice in OER through Boldic Awards: it is also responsible for the International Council of Open and Distance Education (ICDE) Operational Network(ON) BOLDIC, aiming to promote open online learning including OERs and MOOCs.
OPEN SNH Open Collaboration For Net-Based Higher Education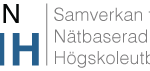 OpenSNH is a repository for open academic learning resources The opensnh.se website is a initiative from two Swedish Universities and the Swedish Educational Broadcasting Company (UR), to provide their open educational resources under thematic topics allowing for use and reuse in different ways. In the OpenSNH platform there has also been material included from several other Swedish universities as well based on an agreement with OpenSNH.
Lektion.se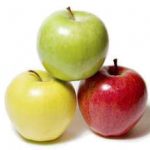 Lektion.se is the largest site for teachers. It is a meeting and discussion place but most of all, it is a place where teachers can find free learning resources, where teachers can quickly and easily search and retrieve lesson materials and upload their own lessons. Today over 236000 individual teachers and others are members.
MOOCs IN SWEDEN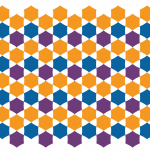 MOOCa have been conducted in Sweden since 2013, and there were MOOC-like predecessors since about 2003. An example of an early course of MOOC character was the KTH and Stockholm University joint preparatory course "Sommar Matte" (summer maths), which has been held since 2003, and has had up to 10,000 participants per course edition. The course is based on a combination of automatic correction and group assignments which students solve together.
Another early pioneer was Jönköping University, with two courses "Digital Imaging" and "Photography – Visual Communication", which were studied by 25,000 students between 2007 and 2012. The courses included a large amount of video-based instruction, tutored largely by former participants. The examination was based on students' written reflections on their learning.
Karlstad University was early to offer MOOC-inspired courses in collaboration with the National Agency for Education, with technical support from Lillehammer University College. Karolinska Institute released its first two MOOC courses in September 2014. The courses hosted by the international MOOC provider edX, and received a total of 50,000 registered participants. Mid Sweden University also released their first MOOC on Digital Design with VHDL in 2014. Lund University started in 2012 an investigation on how to provide MOOC courses worldwide: the first three Lund courses, at Coursera, started in spring 2015. Then Chalmers University offered MOOC courses on edX: they have launched three courses; Uppsala University will start their first MOOCs in October 2016 in collaboration with FutureLearn.
On behalf of the government the UKÄ (The Swedish Higher Education Authority) has investigated since April 2014 if the universities' educational programs can be broadened, including by use of open online education. UKÄ was asked to investigate whether, how and to what extent, open online education (so-called MOOCs) could be accommodated within the Swedish university system. UKÄ suggested that MOOCs should be offered by Swedish universities and they see many opportunities with MOOCs. The conclusions are here.
Other interesting projects
Open Government Partnership-Sweden
Sweden is partner in the Open Government Partnership, by that Sweden reaffirmed its commitment to open government efforts both in principle and practice. with its long tradition of transparency, citizen engagement and efforts to build an effective and accountable government, embraces the ideas of the initiative. Sweden's Action Plan and engagement focus on the challenge of More Effectively Managing Public Resources in development cooperation.
The Swedish Digitalization Commission
For the past couple of decades, we have been caught up in societal developments that are catalysed, facilitated and driven by digitalisation. These developments involve entirely new opportunities for society and people. The Digitalisation Commission wants to shed light on these developments and on the significance of digitalisation within four areas of society in which there are both opportunities and challenges. The Commission has chosen a structure that divides society up into the following areas: the economy, work, social institutions and infrastructure .
References
—
About the author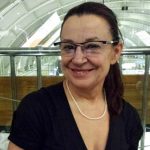 Dr. Ebba Ossiannilsson, is an e-learning and digitization specialist. She was awarded the EDEN Fellow title in 2014, and she became an Open Education Europa Fellow in 2015. She is V President for the Swedish Association for Distance Education (SADE), and in the Swedish Association for E-Competence (REK). She is in the Executive Committee of EDEN. She is a national and international researcher and consultant in the areas of open online learning, OER and MOOCs, special on quality, and she serves as a quality reviewer for ICDE and EADTU. Ossiannilsson has a long experience from Lund University within her areas, but also from other Universities in the country where she has worked for longer periods as a consultant, and expert. Ossiannilsson collaborated with the EC ET working group on digital and online learning. She was the research leader for the ICDE study on the global overview of quality models in open online learning and education. She is in the Editorial Board for several Scientific Journals and she is the Collection Editor for the Education Science on MOOCs. She has a comprehensive publication list herself (over 200). She earned her PhD at Oulu University, Finland in 2012 with a dissertation on Benchmarking e-learning in higher education. Ossiannilsson has a passion to contribute to open education for a future we want for all.