Marieke Guy - July 9, 2014 in featured, okfest, okfest2014
Just a week to go till our Open Education Working Group Open Education Smörgåsbord session [Wednesday, July 16 from 14:00 – 16:00] at OKFestival in Berlin.
We've outlined the session already on the blog but have a few more details to share about 2 of the tables – the session will comprise of 5 tables in total.
Table 3: Open data in Education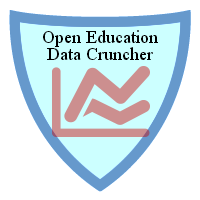 On table 3 Tom Salmon, teacher and open development researcher (@Fishytom) will be focusing on:
Using Data in Education
Metadata and Open Education Resources
Government Data for Education
Leveraging Open Badges in Education
Mobile Learning with Open Data
He's explained these areas in more detail in a great post on his The Hum of Dewey Digital blog. Tom will also be awarding 8 different open badges which will recognise attendees participation and exploration of each of the areas.
Table 4: Open Education Handbook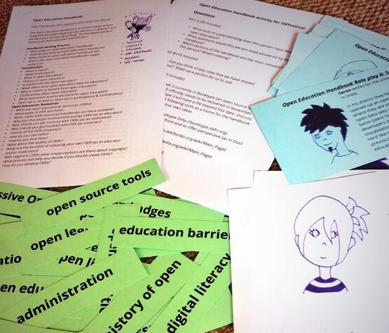 On table 4 I will facilitating an Open Education Handbook role playing activity. By taking on roles we will be able to think about open education from different perspectives and evaluate the coverage of the handbook. We will also be thinking about the future of the handbook and how it can be embedded in the community.
The resources from the session are available as a PDF.
We will hear more about the other tables in due course and make sure we share all our learnings from the day.
We have a session etherpad so please do take a look, add your name and ideas if you'd like to be involved!
If you want to join in the fun on the day then get yourself to OKFestival! Tickets are still on sale!