Portuguese Translation of Open Education Handbook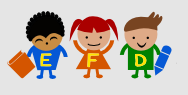 On January 20th, as part of Education Freedom Day, the Open Education Handbook will be translated and adapted to Portuguese. The translation will be led by Raniere Silva (from the Open Knowledge Foundation Brazil), Tel Amiel (from the Educação Aberta research group at UNICAMP) and Ricardo Panaggio (Mozilla Webmaker community member), with support from the Open Education Working Group. It will be conducted locally at the Digital Culture of Campinas (Brazil) with remote participation from other interested parties.
Education Freedom Day is an international celebration of free and open educational resources, see our guest blog post from Pockey Lam, the Vice President of Digital Freedom Foundation, for more details.
The translation will take place from 11am – 7pm GMT on Monday 20th January (2 days after Education Freedom day) – more details are available on the EFD wiki. The plan is to export the handbook from Booktype and use open tools to organise the translation. The team will use Translate Toolkit to convert all HTML to PO (file format for translation) and Transifex to translate the PO files, convert the PO files back to HTML. The HTML files will then be uploaded back up to Booktype. The translated copy will also be used in a Portuguese book on open education.
If you are interested in helping with the translation efforts and live close to Campinas/São Paulo/Brazil you can come along on the day. If you'd like to help and can speak Portuguese but aren't local then please email Raniere on raniere@riseup.net for more details.
If you want to translate the Open Education Handbook to your own language then the team may be able to help you with that too, just email or add a comment.
We look forward to sharing how the day goes with you later in the month!
Further Resources