Open in a Nutshell: Monkey Nuts of Openness
Post written by Christian Friedrich & Kate Green
After a couple of days at OER17 conference in London (if you haven't yet, check out the recordings and documentation), we (Christian and Kate) visited the Disruptive Media Learning Lab (DMLL) at Coventry University to join in further discussions around education, digital media and technology. It was a day that sat between the paradoxes of openness and closedness, publicness and privateness, of surveillance and care. In a group of about 25 researchers, activists and administrators we discussed openly, and many felt that we could do so in a closed space. In many ways, the DMLL represents this ambivalence quite interestingly. To access it, you need permission, you have to pass many gates and closed doors. But once you have reached the DMLL itself, you find yourself in an open location with workstations, semi-closed spaces, closed workshop rooms.
The first half of the day was framed by concepts of ownership and control in digital education technology. The DMLL is in the fortunate position to have two fellows who have been beating the drum of ownership, digital identity and of authenticity for quite a while now. These two fellows are none other than Jim Groom and Audrey Watters. This was also the first time that they would be presenting in the same space and you could sense expectation in the audience before Audrey kicked things off:
Keeping things casual for a Friday morning, Audrey communicated a strong message of ownership through a story of Prince and his relationship with technology. She told the story of how he wrestled with the music industry to have control over his own music, to own his master recordings and not vice versa. Much like how music artists sign away their art to record labels, students are compelled to sign over their work to their institution: "we tell them that this is simply how the industry, the institution works." She concluded by saying that a Domain of One's Own  is a step towards giving students and scholars control of their work, which segwayed into the second talk by Jim very nicely indeed.
Jim shared a webpage from a student from University of Mary Washington; she used it as a portfolio of her work. He then showed us what her website looks like now, after having been an artist and practitioner for a while: she uses it to showcase and sell work, it's her online shop, her online business but also a central space for her online representation. This is her space that she has control over – a nice illustration for the delta between the technologies most Higher Ed institutions use (the LMS / VLE) and the Domain of One's Own: the former one being a technology under control by the institution and software providers, of permission management, of default interfaces and pre-defined paths and structures for interaction; the latter one being a technology under control of each individual student, of free decision-making about one's own representation and identity, of try-and-error, that represents the affordances of the web as its basic, modular form.
The talks were followed by a lively discussion that, intentionally or not, displayed the ambivalence around these issues quite nicely: while being recorded, we were discussing the implementation and (mis-)uses of the LMS, its logical next steps from an institutional perspective in terms of data analysis, surveillance and control. This was felt by some in the room who were hesitant about making comments, when it could potentially jeopardise their jobs.
After lunch, however, the cameras were folded away and everyone was 'off the record' so to speak. The afternoon session was vignetted as a kind of un-symposium. There wasn't a theme or an agenda, but four guests were invited to present before opening up the room to collectively decide what to discuss or do during the final hour. There were presentations by Esteban Romero Frías from Granada on institutional approach to digital media in teaching and learning as followed by the Medialab UGR; Javiera Atenas presented a case for using Open Data in the classroom to both teach data literacy skills, as well as challenging narratives of migration presented by the media; Brian Lamb presented a cooperative model of collaboration around the development and implementation of technology in learning contexts; and finally, we presented the Towards Openness workshop that we facilitated at OER17 that centred around the theme of 'safety in online learning'.
There were fewer people in this afternoon session than in the morning, now fifteen, but we could not help but observe that the diversity of the group was at least above average for a gathering at a European university centre. There were senior managers, educators, activists, researchers, artists and Ed Tech's Cassandra. Over fifteen people, we represented nine different nationalities. Our ages varied over thirty years. Our experiences were all different. As far as we are aware, this group was invited to come together. And while having something that was invite-only does not feel very open, a group like that doesn't come together just because you open up a space, it 'required' an invitation.
Somehow, conversation w/ room of brilliant, international highly-networked peers directs me to focus more on my local work. @disrupt_learn pic.twitter.com/STRvie0Eoo

— Brian Lamb (@brlamb) April 7, 2017
Whether it was because we spoke last or that Jim and Audrey framed the day with their thoughts over ownership and educational technology, the conversation that followed steered towards how we could "get to work" and do something about 'surveillance capitalism' that was raised in our presentation. We toyed with the idea of 'gaming the system,' when in fact students already do this through different means. This conversation of surveillance and control is international and it's approached very differently between countries. While universities in the UK and the USA already implement systems that compile and use data of students both regarding their physical and online behaviors, seek correlations and patterns as a system of surveillance framed as care, other countries like Germany still fall behind in this regard. While the narratives around these technologies are quite similar internationally, their speed of implementation differs vastly. Surprisingly or not, in countries like Germany that have not yet implemented these structures, only few actors analyze intentional and unintentional effects while following the very same paths bound to to repeat the same ideas, be it regarding surveillance, repositories, the LMS and 'digitization as centralization' of Higher Ed.
The closedness of the space (we literally had to knock every time we entered the room) meant that an open discussion could happen. We weren't being recorded. There isn't any documentation of this discussion, until this vague blog, and to respect the privacy of others we don't feel it appropriate to disclose details of the conversation. But also because there isn't such documentation, our takeaways are individual and personal. As for our own personal opinions, we can safely say that the connections we made, the discussions we had, the aspects of control and ownership that we shed light on, will stay to make an impression on our work. Whether or not this was this unsymposium's goal is hard to say, but we can say that we highly appreciate this outcome.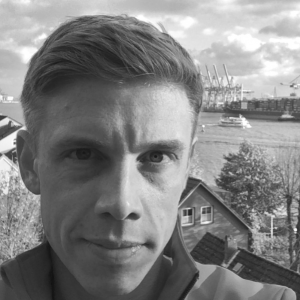 Christian Friedrich is member of the founding team of the Digital School at Leuphana University Lüneburg in Germany, where he works with faculty and staff to encourage open teaching and learning practices. He is one half of a german podcast on open education and he works as a consultant for digital collaboration and learning. Follow him on twitter @friedelitis.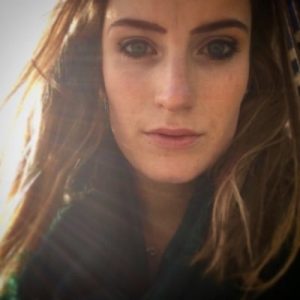 Kate Green is a PhD candidate at Horizon Digital Economy Research, University of Nottingham. Once an open and connected learner of #Phonar, Kate has continued to support and leverage openness in her practice. Her recent work includes #PrivacyUG: an open and underground privacy class, and the co-development (through participatory design) of an OER for 5Rights Youth Juries. You can read Kate's Blog here.