Illuminating the global OER community with data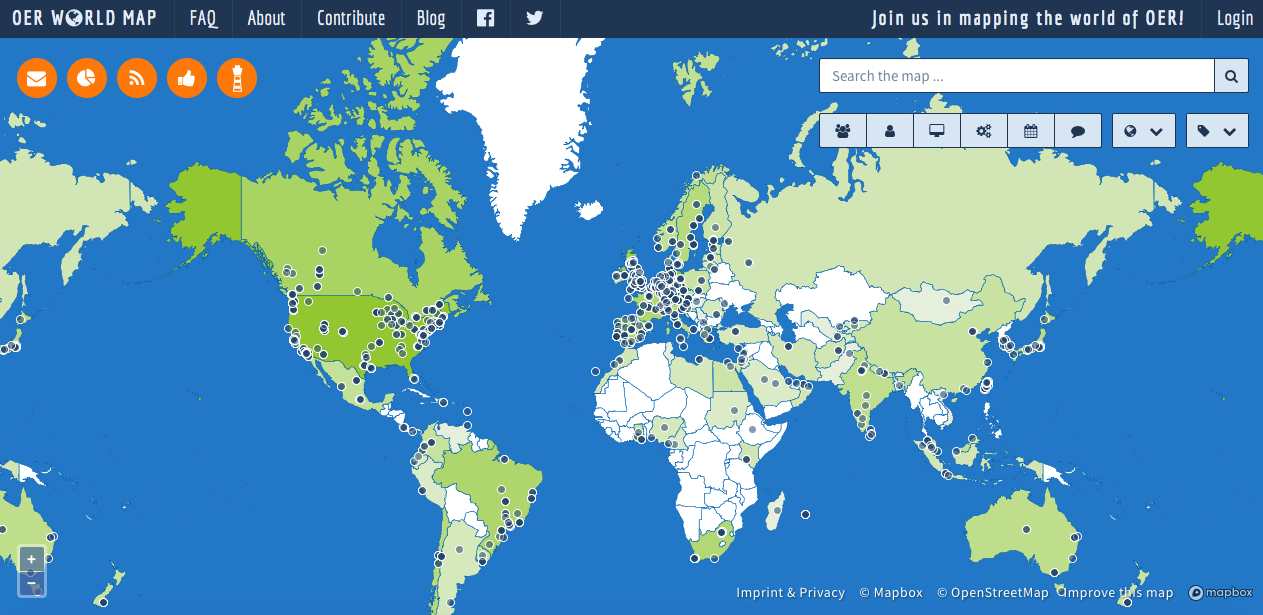 This is the first post of a serie of notes shared by the members of the Open Education Working Group Advisory Board. In this post, Jan Neumann (@trugwaldsaenger ‏) shares the latest news of the OER World Map project
—
The goal of the OER World Map project is to illuminate the global OER community with meaningful data. It is a structured educational network, which provides a unique identifier for each building block of the OER ecosystem, allowing educational professionals from different disciplines to share their knowledge with hitherto unknown precision and reliability.
Our current focus lies on three main user stories: Connecting OER actors with another, identifying OER sources and providing statistics on OER and Open Education. The underlying data set is extremely flexible and there are so many use cases for it, that it can facilitate interaction and collaboration by scaffolding a wide range of data led activities.
Since being funded by the William and Flora Hewlett Foundation in 2015, we have solved many practical challenges. Due to the expansive and generalised scope of the project as well as its high complexity we needed time for cautious approaching the right technical and organizational solutions required by the global OER community.
Last year we claimed to have reached adolescence in the sense that the project started to provide value for the community. Now we are happy, that our maturity level proceeded so that full adulthood will be reached in the course of the year. Nevertheless this does not mean that all problems have been solved and the work is done. Rather it means that the platform has evolved so much, that it is now ready to be adopted by the global Open Education Community with significantly increased intensity. The good news is, that we believe to have proven that centralized data collection makes sense and can be done with reasonable effort.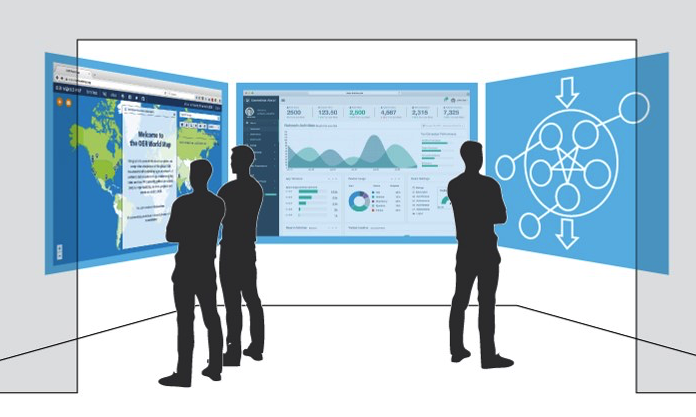 Lately we engaged strongly in supporting the current German OER funding line. For this, we adopted the platform, so that it can model programs and created a country map which shows only regional entries. The country map was integrated in OERinfo – a recently launched site which aims at providing quality information needed to mainstream OER. We also participated in the creation of a UNESCO-Report and the OER Atlas 2017 which are both characterized by the inclusion of quantitative data received from the OER World Map.
We believe that many of the lessons learned can be transferred to other countries. Especially we believe that country maps will be a reasonable way to address local communities and we hope that many maps for other countries will follow soon! Also we learned, that effective data collection works best, when being driven by a professional editor in cooperation with the local OER community. From this point of view we believe, that the OER World Map provides best results when "top-down" and "bottom-up" elements are combined.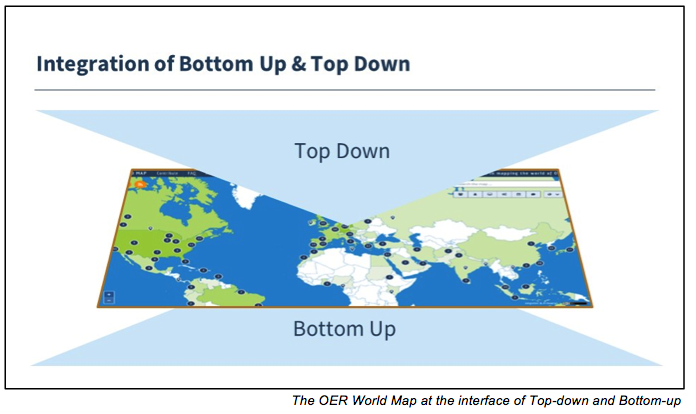 At the same time we are continuously improving and expanding our platform: A German translation was provided, a Brazilian Portuguese version is on its way. In addition, our new functionality to set lighthouses and likes as well as the inclusion of OER awards will support users to find high quality initiatives and good practice examples more easily. Last – but by no means least – we are happy to announce that we launched our new landing page just some days ago!
And there are several exciting developments in the pipeline for 2018. Currently we are working on finishing the refactoring of our complete frontend, which will significantly improve the performance of the system as well as its usability. The inclusion of subscriptions and notifications will provide users with regular updates of information relevant for them. Another major milestone will be the inclusion of subcategories for all data types, which will bring browsing and searching to a greater level of granularity.

So what can you do?
If you have not done so yet, please register on the map and show that you share our vision of connecting the global OER community.
Please make also sure, that your initiative is on the map and share your lessons learned as a story.
For research institutes, government agencies or libraries it can be interesting to host a country map.
If you are interested in learning more, please have a look at our latest presentation. We would love to learn what function you would like to see on the World Map. If you do have any ideas, questions or comments, please contact us (info@oerwordmap.org).
—
About the author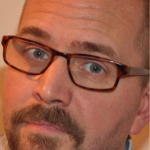 Jan L. Neumann is part of our advisory board and is working as Head of Legal Affairs and Organization at the North Rhine-Westphalian Library Service Centre (hbz) in Cologne, Germany. He studied law, economy and systems thinking and has more than 15 years of experience within international project management for different publishing houses and libraries. He is a member of the Education Expert Committee of the German Commission for UNESCO and blogs about Open Educational Resources (OER) on OERSYS.org. Since 2013 he manages the OER World Map project, which is funded by the William and Flora Hewlett Foundation and aims at providing the most complete and comprehensible picture of the global Open Educational Resources (OER) movement so far. Jan is a frequent speaker at OER conferences and participated in the organization of OERde 14, OERde 15 and OERde 16 Festival. Nevertheless he considers himself a non-expert in OER to stress that having the courage to think by yourself is one important aspect of the empowerment which comes along with open education. He can be followed as @trugwaldsaenger on Twitter.