Flagging OER16: Open Culture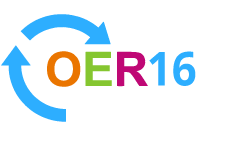 While things are quiet and people are enjoying their summer holidays (here on the Northern part of the globe!) I thought it would be a good time to mention OER16 which will take place on the 19th and 20th April 2016 at the University of Edinburgh, UK.
The vision for the conference is to focus on the value proposition of embedding open culture in the context of institutional strategies for learning, teaching and research. The conference will be chaired by Melissa Highton and our very own advisory board member Lorna Campbell.
Themes will include:
the strategic advantage of open and creating a culture of openness;
the converging and competing cultures of open knowledge, open source, open content, open practice, open data and open access;,
hacking, making and sharing;
the reputational challenges of openwashing;
openness and public engagement
and innovative approaches to opening up cultural heritage collections for education.
If you are interested in being on the organising committee you can sign up here.
Follow #oer16 to keep up to date with all conference news.