Open Education Wales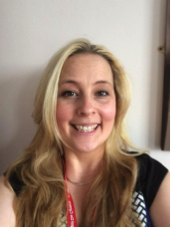 So we've had the UK and we've had Scotland, time for Wales in our Around the World series.
Debbie Baff is Project Manager for OER Wales Cymru, a Higher Education Wales project established to promote the use of Open Educational Resources across the Higher Education sector in Wales and increase awareness of Open Educational Practices.
The project is funded by HEFCW and hosted by the University of South Wales where Debbie is based. With over 17 years' experience in the higher education sector, Debbie is passionate about OER and its potential to spread the power of learning across the world. Always approachable and happy to help, she can be reached at debbie.baff@southwales.ac.uk. If you would like further info on the please visit our website www.oerwales.ac.uk or follow us on Twitter @OERwales_cymru
******
OER Wales Cymru…a small nation with big ideas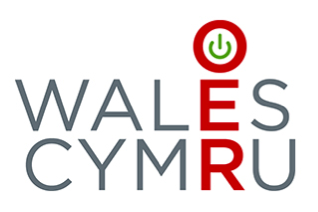 Back in September 2013, Wales confirmed its pioneering status in the world of OER by becoming one of the first nations to fully embed the concept of 'Open Education' within a national strategy. By signing a public declaration of intent, our universities underscored their commitment to innovation and increasing access to higher education – be this in Wales or elsewhere in the world.
Through OER Wales Cymru, learners will be given the opportunity to access the very best material that Welsh higher education has to offer, with the Wales Open Education Declaration of Intent committing our universities to:
Promoting and using OER to widen access to higher education for non-traditional learners, therefore contributing to social inclusion and engaging the rich diversity of the learner in Wales and across the world
Providing flexible virtual pathways for learners across the globe to access learning and teaching materials
Improving the quality of teaching and learning outcomes and enhancing the partnership between Welsh universities and students as co-creators of OER materials in an Open Educational Practice environment
Working with the Coleg Cymraeg Cenedlaethol to support the publication and distribution of learning and teaching materials through the medium of Welsh in order to increase access to quality material in the Welsh language, regardless of geographic location
Ensuring that any designated teaching and learning material released under open licence can be adapted and redistributed without cost or restriction
Encouraging the introduction of open educational practice into every part of the university to promote the creation, use and re-purposing of OER becoming embedded and that the development of specific policies for the production and use of OER will enable further enhancement of the learning experience in the future.

Key Activities of the Project and forthcoming events
The development of a Champions Network of individuals throughout our universities, who will be tasked with increasing awareness, engagement and best practice
Creation of our first ever sMOOC (a shorter version of a Massive Open Online Course) called 'Student Survival', which will deal with the many intricacies of settling into university life. We aim to launch this in August 2014.
The hosting of a series of workshops aimed at teaching staff all over Wales to help them develop their own OER practice.
OER15 Conference: Wales will play host to the prestigious OER15 Conference – further cementing its central role in the field of OER. The Conference will take place on the 14th and 15th April 2015 in Cardiff. Details about the call for abstracts and information about booking and registration will be issued shortly.
The launch of an online gateway that will provide a platform for our universities' Open Educational Resources to the world.
In the meantime visit www.oerwales.ac.uk for further developments.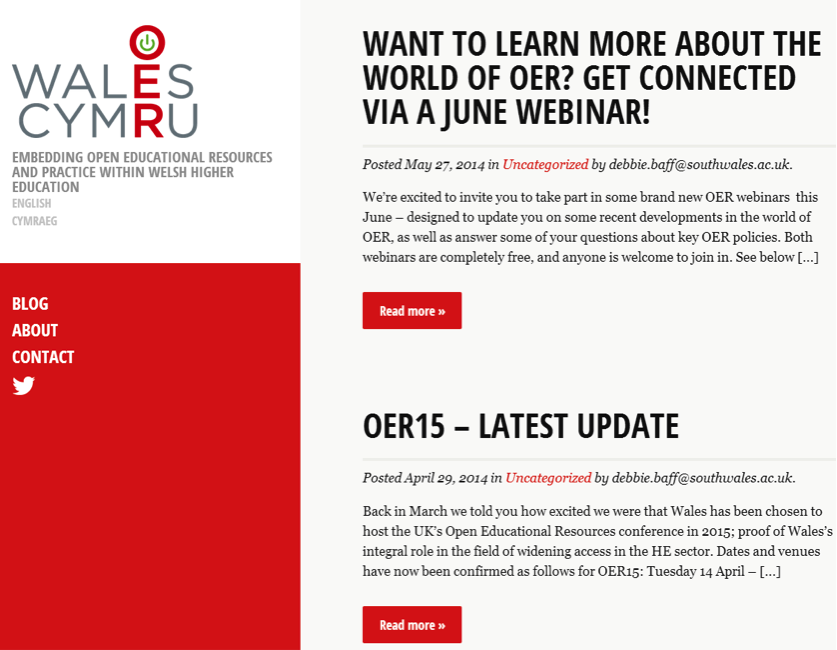 If you would like to write about Open Education in your country email education@okfn.org.