Open Education Philippines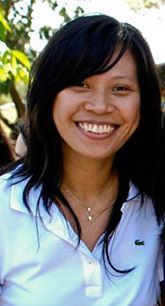 It seems Open Education in Asia posts are like buses…you wait ages for one and then two come at once! After our Eastern Asian post from Japan we're very pleased to be publishing a post from South East Asia: the Republic of the Philippines.
Mary Rose Erika Barja is currently taking her Master of Science in Information Technology degree under the Center for ICT for Development in De La Salle University-Manila, and is now working on her thesis proposal. She is exploring the incorporation of Open Data in education as a possible research track.
Aside from graduate studies, Ms. Barja is the Education Technical Lead for the Ayala Foundation, Inc., under one of the foundation's pillars that advocates interventions to public basic education, and thus aims to make significant contributions to the quality of teaching and learning in the Philippines.
---
As a society, Filipino people have a profound consideration and value for education. Education is regarded as the strong equalizer of opportunities, a key to pass over the burden of indigence and place oneself in a more sustainable economic status. These are some of the points that drive the Philippine government to value education and put much effort in the education sector.
In the Philippine political, economic and cultural set-up, there are children that are factored out from access to basic education. These are children living in conflict-afflicted or very remote communities, children belonging in cultural minorities, child laborers, unemployed or low-earner family, and the disabled. There are also Out-Of-School Youths (OSY) and adult elementary and secondary drop-outs. These cases clearly not just prohibit the execution of every Filipinos right to education but also restrict them from having a dignified and sustainable standard of living and from practicing their political and cultural rights.
To provide free access and opportunities to Filipino citizens who cannot afford the conventional way of basic education, the Department of Education (DepEd), implemented an open education program called Alternative Learning System (ALS).
Projects included in ALS are:
Informal Education for Disadvantaged Children
From a study conducted by UNICEF in 2001, there is an estimate of 246, 000 street children in the Philippines. All are living in poverty, are hardly educated and are holding out through begging, selling small items like cigarettes, flowers and newspapers, garbage scavenging, shining shoes, etc.
The Bureau of Alternative Learning System instituted then an informal education for these street and working children. The program designs fitting learning packages that addresses the different areas of human development and uses an active learning approach in reference with the skills drawn from day-to-day activities in a community. References that are used to emerge with the program designs come from open sources.
Radio-Based Instruction (RBI) Program
To increase access to education especially to Filipino citizens living in very remote areas, another alternative mode of delivery is radio broadcasting. RBI program is a variety of distance learning that brings education to where the learners are. Community members, both youth and adults are the target learners.
RBI lessons are aired on a set timeslot by ALS coordinators either in a local radio station or a makeshift radio station while learners at home listen through radio sets. Feedbacks about the lessons are received by means of SMS, phone calls or face-to-face contact with learners.
Other types of open and informal education provided by the Department of Education through ALS officials and coordinators are:
Parent Education that uses short courses about building a sense of pride among parents in reference to their day-to-day activities and responsibilities in the community and in their own family;
Adolescent Reproductive Health (ARH) that uses a life-skilled approach for out-of-school teenagers and young adults who are in precarious behavior and sex-related behavior;
Alternative Learning System for Differently-Abled Persons (ALS-DAP) using fitting approaches such as sign language,
Arabic Language and Islamic Values in Alternative Learning System (ALIVE in ALS) for Muslim migrants in the aim of improving the quality of life of the Muslim OSY and even adults;
Indigenous Peoples Education provides community-based basic education learning to IPs;
Basic Literacy Program is a community-based education done in the aim of suppressing illiteracy in the group of OSY and adults by teaching them to read, write and do problem solving.
There is also an ALS Accreditation and Equivalency (ALS A&E) Program that recognizes academic proficiency among out-of-school individuals and over-aged learners, and is a substitute to getting a diploma equivalent to graduates of formal school system. The ALS A&E test is available for completion of primary and secondary level and in preparation for the test, a learning program is stipulated to aspiring takers.
Another kind of open education in the Philippines is home schooling, which is an alternative approach to learning done by DepEd and is employed as a response to some perennial problems in education delivery including teacher shortage and overcrowded classrooms. DepEd had designed lesson modules aligned with the curriculum used in regular classroom lessons. In home schooling the parents are held responsible for the educational experiences and understanding of their children. DepEd's homeschool students are met by their teachers on Saturdays and receive the same diploma as the formal education students when they graduate.
The Department of Education in the Philippines also provides homeschool accreditation through the Philippine Validating Test (PVT) and recognizes institutions that offer homeschool programs. Homeschooled children who are opting to transfer to regular school should apply for PVT, which is sadly can be taken only once. There are a few DepEd accredited homeschool program available in the country such as:
The Master's Academy (TMA) which is a Christian school founded by the Christ's Commission Fellowship (CCF)
a homeschool program founded by a known Catholic lay preacher Bo Sanchez, Catholic Filipino Academy (CFA)
the Living Heritage Academy
a Catholic home study program offered by Colegio de San Juan de Letran and Angelicum College.
Open education is similarly presented by making educational materials publicly available and accessible online, without charge. One example is the Learning Resource Management and Development System (LRMDS) of DepEd that provides free digital learning resources for teachers, students and the general public.
A further execution of open education works on purging the challenge of getting all the needed academic admission requirements ready and available. This is where Open Universities (OUs) come in. OUs also, are not strict with academic qualifications and, in most cases, do not require physical and face-to-face interaction with the teachers. This type of learning usually utilizes online delivery of content and instruction. In the Philippines, OUs offer degree, non-degree programs at the undergraduate, graduate and doctoral level, and certificate or diploma courses. Some of the institutions in the country that are known in providing open university programs are:
University of the Philippines, Open University (UPOU) founded in February of 1995
Polytechnic University of the Philippines
Open University (PUP OU) which started in the 1970s
Pangasinan State University Open University Systems (PSU-OUS) founded in March of 1997
Western Mindanao University Open University System
Bicol University's Open University founded in 2005
Central Luzon State University (CLSU) Open University founded in August of 1997
Benguet State Open University
Asian Institute for Distance Education
In the Philippines, opportunities to provide variety of learners with relevant and feasible means of learning, equal opportunities to access education even in deeply remote areas and a chance to promote and acquire literacy can get across through open education. This means exploring and utilizing sorts of applicable and sustainable means to reach learners, that is through alternative learning channels and ICT.