Annalisa Manca - October 23, 2017 in events, openaccess, openaccessweek

In occasion of Open Access Week, the Open Education Working Group is organising a Webinar
in which Teresa Nobre, Ivonne Lujano and Graham Steel will discuss Open Access and its value for Open Education.
The Webinar will be on
Wednesday 25th of October at 14:00 CET
and can be accessed on the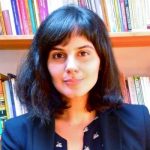 Teresa Nobre
is an attorney-at-law based in Lisbon, Portugal, and a legal expert on copyright at Communia International Association on the Digital Public Domain. She is also Creative Commons Portugal legal lead. She coordinated the research projects Educational Resources Development: Mapping Copyright Exceptions and Limitations in Europe (Creative Commons, 2014), Best Case Scenarios for Copyright (Communia 2016), and Copyright and Education in Europe: 15 everyday uses in 15 countries (Communia, 2017). Teresa holds a university degree in Law from the University of Lisbon Faculty of Law (2003) and a LL.M. in Intellectual Property from the Munich Intellectual Property Law Center (2009).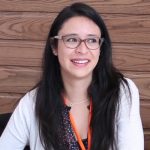 Ivonne Lujano is a lecturer at the Autonomous University of the State of Mexico, working to advance future teachers education. Since 2011 she has been advocating for Open Access in Mexico and Latin America. First, in Redalyc (OA journals database) where she was part of the journals assessment department; and now as the ambassador of the Directory of Open Access Journals (DOAJ) in Latin America, where she currently collaborates with several universities and research centers promoting best practice and transparency in journals. She recently published a paper on journals evaluation systems in Latin America. Ivonne is part of the OpenCon community since 2014.

Graham Steel is involved in advocating for Open Access/Science/Data and acts in an advisory capacity for Open Knowledge and the Public Library of Science (PLOS). As of January 2015 – August 2016, he acted as Community Manager (then Social Media Manager) at ContentMine.