The Open Education Working Group Advisory Board contains high-profile Open Education advocates who are experts in the field. The Advisory Board provides thought leadership about the direction of the working group and help to raise the profile of the working group by talking about the group and their work at conferences and events.
---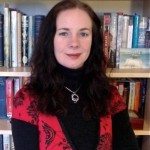 Lorna M. Campbell currently works as OER Liaison within the Learning, Teaching and Web division at the University of Edinburgh in Scotland. Her areas of expertise include digital infrastructure for OER, open education policy and practice, and technologies for supporting the management and distribution of educational content. Lorna has a longstanding personal commitment to supporting open education; she founded the Open Scotland initiative, was co-chair of the OER16 Open Culture Conference and is a Trustee of Wikimedia UK and the Association for Learning Technology. Lorna is also the driving force behind the Scottish Open Education Declaration.
From 2002 – 1015 Lorna was Assistant Director of the Centre for Educational Technology and Interoperability Standards (CETIS) in the UK, during this time she contributed to the development of a number of learning technology standards and supported many national innovation programmes including the UKOER programme. Lorna maintains a number of blogs including Open World at lornmcampbell.org and Open Scotland at openscot.net and she regularly blogs and presents about a wide range issues relating to open education. Lorna has an academic background in archaeology and she has a long-standing interest in digital history and humanities. She can be followed as @LornaMCampbell on Twitter.
---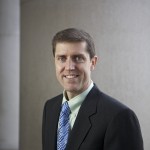 Cable Green is Director of Global Learning at Creative Commons. He works with the global open education community to leverage open licensing, open educational resources, and open policies to significantly improve access to quality education and research resources so everyone in the world can attain the education they desire.
Cable has 15 years of academic technology, online learning and open education experience and recently led a project to build and share a general education curriculum under the CC BY license.
Cable holds a PhD in educational psychology from Ohio State University and tweets at @cgreen.
---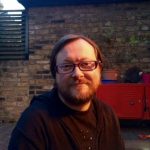 Leo Havemann Is a Learning Technologist at Birkbeck, University of London, providing pedagogic and technical support for technology-enhanced learning at Birkbeck as well as working collaboratively with colleagues in the Bloomsbury Learning Environment consortium on cross-institutional TEL initiatives. He is a co-ordinator of the M25 Learning Technology Group (a practitioner-focused group) and of ELESIG London (a local branch of a wider community of learner experience researchers). His research interests include open educational practices, skills and literacies, blended learning, and technology-enhanced assessment and feedback. He has taught in HE in New Zealand and Australia, worked as a librarian in a London FE college, and worked in IT roles in the private sector. He has a Master's degree from the University of Waikato. He can be followed as @leohavemann on Twitter.
---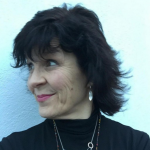 Catherine Cronin is an educator and researcher in the Centre for Excellence in Learning and Teaching (CELT) at the National University of Ireland, Galway. She has worked as an open educator for many years, e.g. in iCollab (2011-2014), a globally networked community of students and educators exploring mobile and social media, digital literacies/identities, and participatory curriculum development. Catherine's work focuses on open education, digital and network literacies, and digital identity practices; she also has published research in the area of gender and technology. She is currently completing her Ph.D. exploring the use of open educational practices (OEP) in higher education. Catherine advocates a critical approach to openness; she is a regular contributor to conversations and collaborative projects in the area of open education, within Ireland and globally. She can be followed as @catherinecronin on Twitter.
---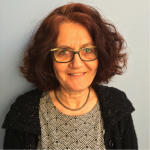 Laura Czerniewicz has a long history engaging with open scholarship, open access and open education in higher education. She is the director of the Centre for Innovation in Learning and Teaching at the University of Cape Town (UCT), South Africa. Prior to that, she headed OpenUCT, a three-year Mellon funded initiative which culminated in an institutional repository designed to share both research and teaching resources, an enabling institutional open access policy, Guidelines supporting open access and research outputs. Her research interests include open education, the technologically-mediated practices of students and academics, the nature of the changing higher education environment and the geopolitics of knowledge, underpinned by a commitment to surfacing the expressions of inequality within and across contexts. Laura is involved with policy work in various contexts, and is a regularly invited keynote and panellist presenter in South Africa and internationally as well as serving on the advisory boards of a variety of international educational and technology publications. She can be followed as @czernie on Twitter.
---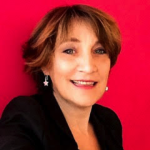 Sophie Touzé is President of Open Education Consortium, expert at French Ministry of Higher Education and  CDO at Vetagro Sup – Université de Lyon. She is one of the leading international experts in the new art of teaching: MOOCs Réussir ses concours, Complexité, Décisions, Risques, Open Education Days , Learning Lab Eureka Model and works for organizations such as UNESCO and European Union to imagine tomorrow's education. She is author of UNESCO report OER in France. For her, Open Education is "the way" for our global world to climb on shoulder of giants and see further. She can be followed as @sophie2ze on Twitter.
---
Nelson Piedra is Full Professor at the Department of Computer Sc. at Universidad Técnica Particular de Loja, UTPL (Ecuador), and he leads to the Knowledge Based Systems Group.   His research activities are focused on Open Knowledge and Semantic Interoperability / Integration from heterogeneous, autonomous and distributed information systems, although he also works in the more general areas of Semantic Web, Social networks Analysis, Ontological Engineering, Open Science, Linked Open Data, Open Educational Resources, Recommender Systems, and Machine Learning techniques. He holds a degree in Computer Engineering (1999), a degree in Business Administration (2015), and a PhD in Software and Systems from Universidad Politécnica de Madrid (UPM, Spain) in 2016.  He is currently Director of Knowledge Transfer, and he promotes the UTPL institutional initiative SmartLand (http://smartland.utpl.edu.ec), a research program for the intelligent management of Tropical Andes Biodiversity Hotspots. Nelson has led on the creation of the following platforms: Serendipity, a global Search Engine for Open Educational and Scientific Resources;  OpenCampus, a platform for collaborative and open training  and  Ambar, an Open data platform for the digital preservation of knowledge about territories of high biodiversity. He can be followed as @nopiedra on Twitter.
---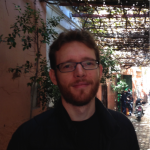 Daniel Villar-Onrubia works as Principal Project Lead at the Disruptive Media Learning Lab (DMLL), an experimental unit at Coventry University (UK) specifically created to drive innovation in teaching and learning. His research focuses on Open Educational Practices (OEP), Internationalisation of the Curriculum (IoC) and Digital Literacies are some of his main areas of interest. After completing his DPhil (PhD) at the Oxford Internet Institute (OII), University of Oxford, he joined Coventry University in 2014 as Online International Learning Programme Manager, which allowed him to work at the intersection of online learning and internationalisation. Prior to moving to the UK, he worked at the International University of Andalucia (UNIA), where he was one of the founders of the Digital Practices & Cultures Programme and its Centre for Creation & Experimentation in Digital Content. He is a Senior Fellow of the Higher Education Academy and a member of the Personal Networks & Communities Lab of the University of Seville (Spain). He can be followed as @villaronrubia on Twitter.
---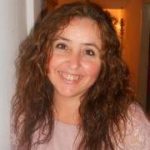 Virginia Rodés Coordinates the Virtual Learning Environments Program (ProEVA) and the Open and Accessible Educational Resource Center (REAA Nucleus) of the Universidad de la República, Uruguay She has developed research in conjunction with academic networks in Latin America and Europe. In the framework of these collaborations, she has led 14 R & D projects with funding from the EU ALFA Program, CYTED, AECID, PASEM, CSIC, FRIDA and ANII, contributing to the development and dissemination of important open and accessible initiatives (LATIn, ESVIAL, BIDYA), in the Latin American region, with her own contributions in the area of technology integration in higher education, access to university study materials, strategies for the adoption of open educational resources, and methodologies for the creation Collaborative of open textbooks. She can be followed as @vrodes on Twitter.
---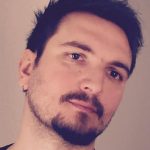 Davor Orlic is an MA graduate in Digital Humanities from UCL, co-founded VideoLectures.Net with 20.000 educational videos, created OpeningupSlovenia national educational test bed, established a UNESCO Chair in Open Technologies for OER and Open Education, now managing Knowledge 4 All Foundation with 60 global members. Active in digital and open education, policies and business innovation in education. Has international professional experience in project management – connecting research, technology, user experience and business, familiar with the Ed Tech landscape. Managed portfolio of multinational projects and Horizon 2020 (transLectures, TraMOOC, PlanetData, Coin, Pascal2, etc.), exceeding € 10 million (total value). Profiles include Project Manager, Consultant, and Business and Learning Analyst. Included in EC database as expert in Open Education. Davor worked closely with all relevant members in the OER movement, especially MIT OpenCourseWare, OpenCast (creating the Matterhorn software) and Open Education Consortium. He organised the 2014 Global Open Education Conference and is curating the 2017 2nd UNESCO World OER Congress where he expects 500 policy makers' representing the majority of global governments. He won a bid for a new exciting project X5gon: Cross Modal, Cross Cultural, Cross Lingual, Cross Domain, and Cross Site Global OER Network. He can be followed as @orlicdavor on Twitter.
---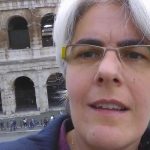 Beatriz de los Arcos is a researcher in the Institute of Educational Technology at The Open University, UK and Academic Lead for the Global OER Graduate Network. She has worked on a vast range of open education research projects, including OER Research Hub where she led the project's work on the impact of OER use on teaching and learning in K-12.  Her work has been recognized with an Open Courseware Consortium ACE Award for Research Excellence (2014) and The Open University Engaging Research Award (2015). She can be followed as @celTatis on Twitter.
---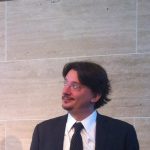 Fabio Nascimbeni works as assistant professor in the International University of La Rioja, and is a postdoctoral fellow at the University of Sao Paulo (USP), where he collaborates with the CEST – Centro de Estudos sobre Tecnologia e Sociedade. He is a member of the Executive Committee of the European Distance and eLearning Network (EDEN), of the Editorial Board of the EURODL Journal, as well as of a number of Scientific Committees in the field of learning innovation. He is active in the field of innovation and ICT for learning since 1998, by designing and coordinating more than 40 research and innovation projects and promoting European and international collaboration in different areas, from school education to higher education to lifelong learning. Further, he has coordinated a number of international collaboration actions in fields spanning from Science and Technology, ICT research, information society development, educational research, specifically focusing on Latin America, the Caribbean and Asia. His main research interests are open education, learning innovation, e-learning, digital literacy, social and digital inclusion, social networking. He can be followed as @fabionascimbeni on Twitter.
---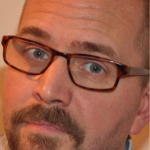 Jan L. Neumann is working as Head of Legal Affairs and Organization at the North Rhine-Westphalian Library Service Centre (hbz) in Cologne, Germany. He studied law, economy and systems thinking and has more than 15 years of experience within international project management for different publishing houses and libraries. He is a member of the Education Expert Committee of the German Commission for UNESCO and blogs about Open Educational Resources (OER) on OERSYS.org. Since 2013 he manages the OER World Map project, which is funded by the William and Flora Hewlett Foundation and aims at providing the most complete and comprehensible picture of the global Open Educational Resources (OER) movement so far. Jan is a frequent speaker at OER conferences and participated in the organization of OERde 14, OERde 15 and OERde 16 Festival. Nevertheless he considers himself a non-expert in OER to stress that having the courage to think by yourself is one important aspect of the empowerment which comes along with open education. He can be followed as @trugwaldsaenger on Twitter.
---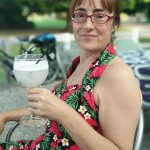 Viv Rolfe (PhD) is an independent open educator and directs three science open educational resource websites (http://vivrolfe.com/open-education/) sharing materials co-created with students, hospital laboratory staff and academics with global audiences. She is involved in the UK Open Textbook Project funded by the William and Flora Hewlett Foundation along with the OER Research Hub and Wonkhe.com, aiming to raise awareness of open textbooks and explore with academics, library and technology staff the possibilities of utilizing the amazing range of books available. As with all of her open education work, she aspires to widen access to educational materials and research, and encourage more open academic practice. She is co-chair of the #OER18 conference to be held in Bristol, April 2018 where global delegates and virtual attendees will discuss the impact of open education on learning and learner inclusion (and exclusion). She is a blogger, #DS106 learner and jazz musician, alongside working full-time as Head of Research for Pukka Herbs. She can be followed as @vivienrolfe on Twitter.