The Open Education Working Group Advisory Board contains high-profile Open Education advocates who are experts in the field. The Advisory Board provides thought leadership about the direction of the working group and help to raise the profile of the working group by talking about the group and their work at conferences and events.
---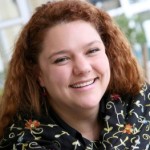 Karien Bezuidenhout is the Chief Operating Officer at the Shuttleworth Foundation, an innovative non-profit organisation that provides funding for dynamic leaders who are at the forefront of social change. She focusses on maintaining a strategic and operational overview of the interests of the Foundation, working closely with the Fellows in advancing openness, access and collaboration. Together they drive social and policy innovation through critical dialogue and practical interventions.
Karien holds a masters degree in Futures Studies from the University of Stellenbosch Business School and has also studied at the Graduate School of Business at the University of Cape Town.
---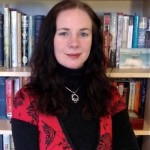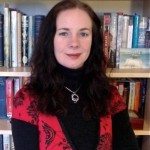 Lorna M. Campbell is an Assistant Director of the Centre for Education, Technology and Interoperability Standards (Cetis) in the UK. She has over fifteen years experience working in the domain of education technology innovation and interoperability standards.
Lorna has been actively involved in the open education community since 2009 and her particular areas of interest include digital infrastructure for open educational resources, open education policy, technologies for supporting the management and distribution of educational content, metadata, vocabularies and open etextbooks.
Between 2009 and 2012 Lorna led a technical support team at Cetis, which developed the technical strategy and direction for the UK Open Educational Resources (UKOER) Programme. The team supported over eighty individual projects, oversaw targeted technical innovation and synthesised the technical outputs of the programme in an open ebook, Into the Wild (Thomas, Campbell, Barker, Hawksey, 2012,).
Lorna also leads Open Scotland, a collaborative cross sector initiative that aims to raise awareness of open education, encourage the sharing of open educational resources, and explore the potential of open policy and practice to benefit all sectors of Scottish education. Since 2013 Lorna has been one of the Open Knowledge Foundation's Community Coordinators in Scotland. She blogs regularly on all aspect of open education practice at Open World and she has an active social media presence. In addition to these activities, Lorna is currently working on the Learning Resource Metadata Initiative on behalf of Creative Commons.
Lorna an academic background in archaeology and she has a long-standing interest in digital history and humanities.
---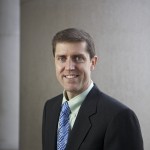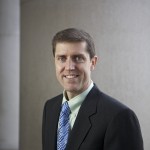 Dr. Cable Green is Director of Global Learning at Creative Commons. He works with the global open education community to leverage open licensing, open educational resources, and open policies to significantly improve access to quality education and research resources so everyone in the world can attain the education they desire.
Cable has 15 years of academic technology, online learning and open education experience and recently led a project to build and share a general education curriculum under the CC BY license.
Cable holds a PhD in educational psychology from Ohio State University and tweets at @cgreen.
---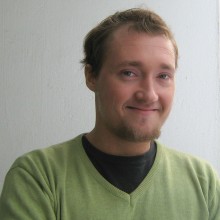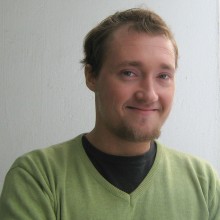 Joonas Mäkinen is a Finnish maths teacher with an interest in open culture, open education and the wider open debate.
In 2012 Joonas helped organise a team to write a secondary school mathematics textbook over a weekend, in an event called Oppikirjamaraton ("textbook marathon").
Joonas is general secretary of the Finnish Pirate Party (Piraattinuoret). His website is joonasmakinen.com.
---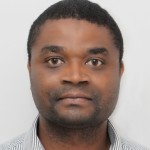 Bernard Nkuyubwatsi initiated the Open Education Rwanda's Network, an open Facebook community of stakeholders in Rwandan higher education that discusses the potential contribution of MOOCs and OER in providing open high quality education. He is also a member of the Task Force and Working Group for the University of Rwanda's College of Open and Distance Learning, the GO-GN, the ALT's MOOC SIG and the Open Policy Network. He is also an eTutor in the GIZ's eLearning Development and Implementation.
Bernard is currently a PhD student at University of Leicester. He is researching MOOCs and OER for widening participation in Rwandan higher education.
---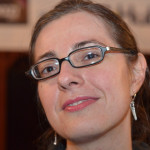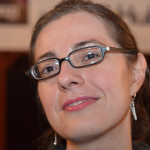 Rayna Stamboliyska is currently serving on the board of the Open Knowledge Foundation France and founder of its Open/Citizen Science workgroup, she advises decision-makers on knowledge technologies in the Middle East and the Balkans. She is founder of RS Strategy and launched OpenMENA in early 2014 to promote open knowledge in the MENA region.
Rayna earned her PhD in Genetics and Bioinformatics from the Ludwig-Maximilians University of Munich, Germany, and is currently completing a Master's degree in International Relations at the Institut de Relations Internationales et Stratégiques in Paris, France. She is an independent researcher and writer with a particular interest in social justice, innovation in education and open technologies. She has always seized the opportunity to live and travel in different places around the world thus connecting and interacting with people from diverse backgrounds. Speaking several languages and embracing multiple cultures has ultimately tainted her professional path: that of a science-trained 'forensic' technology geekette passionately advocating for free/open source software, open data and free culture.
---