Wikibooks version of Open Education Handbook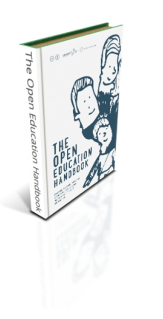 As discussed in last week's community session, for the Open Education Handbook to realise its full potential it needs to be allowed to continue to evolve and be built upon. One possible way to do this is to allow the handbook to be embedded into new communities,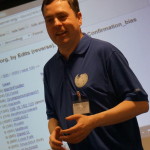 Martin Poulter from WikimediaUK has taken some first steps to do this and has copied the Open Education Handbook to Wikibooks (https://en.wikibooks.org/wiki/Open_Education_Handbook). Here he shares some thoughts on the process and how the open education community can improve the content and build new books.
**
Wikibooks is a sister project to Wikipedia. User accounts on Wikipedia work on Wikibooks, and the editing interface is the same. However it is quieter than Wikipedia and there are no problem with trolls or hoaxers. It is specifically meant for manuals, how-tos, recipes and textbooks and less constrained than an encyclopedia. Like all Wikimedia projects it is truly free: reusable by anyone for any purpose under CC-BY-SA and the GNU Free Documentation Licence. It is also massively multilingual, so for example, there is a Portugese Wikibooks at https://pt.wikibooks.org/ which could potentially host the translated version of the Open Education Handbook. It is also connected to Wikimedia Commons: any of Wiki Common's 24 million open-content media files can be embedded in Wikibooks.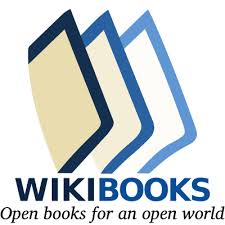 In the process of making the Wikibooks edition, I have identified some minor errors like typos and broken links. I'm making these publicly available so that anyone hosting the book on any platform can make the same fixes – Google doc.
As well as corrections, the Wikibooks edition has an in-book search facility as well as live-export-to PDF or to print-on-demand.
It's worth checking out the Featured books section of Wikibooks, which already includes books on open educational practice, blended learning, Library ICT and other topics: https://en.wikibooks.org/wiki/Wikibooks:Featured_books
I'd like to do more such imports, not just of books about education, but suitable open textbooks and reference books. So if I may appeal on behalf of Wikibooks, we're after:
Other books/manuals licensed compatibly (CC-BY-SA or CC-BY) that can be imported.
Editors/proofreaders : just create an account, read the books and correct any errors you find.
Illustrators: find an existing image on Wikimedia Commons to illustrate a Wikibook page, or upload freely-licensed images to Commons.
Other communities who want to collaboratively build a book reflecting current knowledge on any topic (could be a group of students on an assignment).
NB: Wikibooks content is supposed to be descriptive "how-to", not a catalogue of web sites. Some of the Open Education Handbook sections are mainly links lists, but I advise against that style.
You can normally get readership stats for any page on Wikibooks by clicking "View History", then "Statistics".