Oppi: Helsinki Learning Festival
Happy Open Education Week! We hope you are managing to take part in some of the great events that are taking place!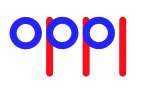 Looking forward the Open Education Working Group will be represented at the forthcoming Helsinki Learning Festival – Oppi.
The very first Oppi Festival takes place in Helsinki on the 11th and 12th April 2014. Oppi is a unique, non-profit celebration of learning and education produced by Suklaa and The Finnish Institute in London. The festival will bring together the brightest minds and the most radical ideas in the world of educational for two days at Finlandia hall!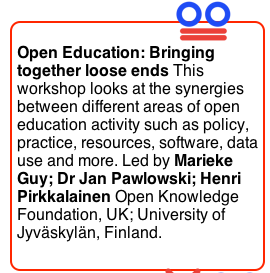 The working group will be facilitating a workshop session entitled Open Education: Bringing together loose ends. The workshop will involve a hands-on mapping exercise and the results are likely to feature in the Open Education Handbook. The session will be led by Marieke Guy, Open Knowledge Foundation, UK and Dr Jan Pawlowski and Henri Pirkkalainen both from the University of Jyväskylän, Finland. Jan and Henri work on the Open Educational Ideas Project. The full programme is now available from the website.
The OPPI Featival lineup includes Pasi Sahlberg, the internationally known specialist on Finnish education, and Sarah Brown, chair of the Global Business Coalition for Education and co-founder of A World at School. Contributions from Sanoma, The Innovation Unit, The Mozilla Foundation, NESTA, Microsoft Partners in Learning, Times Educational Supplement, and experts from around the world make this a phenomenal opportunity for anyone working in education.
Additionally, the festival organisers are curating a programme of workshops, hacks, debates, music, entertainment and fringe events.
Tickets are available from the Oppi Website.