This project aims at supporting Higher Education Institutions and Consortia in co-creating Open Education Policies using a solid evidence based approach. By using a policy making toolkit and a co-creation methodology, we build capacities across a wide range of stakeholders to enable them with the skills needed to actively participate in the different stages of policymaking, such as setting an agenda, policy development, policy formulation and policy implementation.
We also work in policy evaluation towards helping Higher Education Institutions and Consortia in improving their Open Education policies and strategies and we collaborate with projects such as the Open Education Policy Registry and with the Open Policy Education Network in Central and Eastern Europe.
We have contributed in the Policy Approaches to Open Education – Case Studies from 28 EU Member States (OpenEdu Policies) study published by the JRC and have delivered a workshops at OER19 and at the Creative Commons Summit.
If you want to read more about our work, please see a summary of our activities between 2018 and 2019
About us:
We are three researchers who share an interest in Open Education Practices and that have expertise in building capacities in Open Innovation and in Open Policies:
Leo Havemann: Is a Digital Education Advisor at University College London, and a postgraduate researcher in open education at the Open University. He co-ordinates the UK M25 Learning Technology Group and holds a Master's degree from the University of Waikato. He can be followed as @leohavemann on Twitter.
Javiera Atenas: Is a co-coordinator of the Open Education Working Group and the Education Lead at the Latin American Initiative for Open Data [ILDA]. She is an Information Scientist with a PhD in Education and also a Senior Fellow of the Higher Education Academy. She can be followed as @jatenas in twitter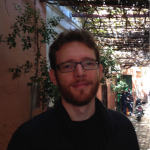 Daniel Villar-Onrubia Is the Principal Project Lead at the Disruptive Media Learning Lab (DMLL), at Coventry University (UK) specifically created to drive innovation in teaching and learning. He did hisPhD at the Oxford Internet Institute and is a Senior Fellow of the Higher Education Academy  He can be followed as @villaronrubia on Twitter.
If you think that your institution or a consortium of institutions may benefit from this open policy-making exercise, please get in touch with Leo Havemann <leo.havemann@open.ac.uk> or with Javiera Atenas <javiera.atenas@idatosabiertos.org>, also if you have an Open Education Policy, please add it to the Open Education Policy Registry, led by the OER world map