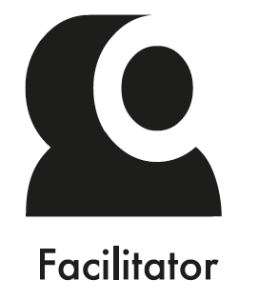 Welcome to the Open Facilitator Project…
We are a team of open educators passionate about enhancing the learner and facilitator experience in open educational offers of different sizes, small, large or extra large. We feel that facilitator presence and engagement plays a key role in learning. If you have experience facilitating an open course and would like to share and/or reflect on this experience, please consider the following:
Contribute to the Open Facilitator Handbook
We would like to create a dynamic handbook with the wider practitioners community that is envisaged to become a useful resource and guide for anybody embarking on open facilitation. Please click here to access the Open Facilitator Handbook and contribute.
Share your Open Facilitator Story
Share your authentic open facilitation experience with the wider community. Each year stories will be made available as an annual Open Facilitator Stories collection, made available under a Creative Commons licence and become open data. Submitting your story means, that you are in agreement with this. To submit your story add it directly to the relevant section of the Open Facilitator Handbook or use the following form.
Thank you in advance for your collaboration and contribution. The Open Facilitator Project Team:
Carol Yeager, HE consultant
You can also find us on Twitter using the hashtag #openfacilitator
Acknowledgements

We would like to thank all open practitioners who have shared their open facilitator experiences, knowledge and ideas with us and are contributing to the co-creation of a resource that will be of value for the wider open education community and provide food-for-thought for further exploration, research and development.
Thanks to Kevin Mears who has supplied the Open Facilitator logo.

Licence

The Open Facilitator Handbook is licensed under a the following Creative Commons licence.
Attribution 4.0 International (CC BY 4.0)
This license lets others distribute, remix, tweak, and build upon this work (even commercially) as long as credit is provided for the original creation. This is among the most accommodating of CC licenses offered, and recommended for maximum dissemination and use of licensed materials.


Access the Stories

Published journal version of stories for 2014

[Format: html; PDF]

This is a special issue of the Manchester Metropolitan University Learning and Teaching in Action journal with Open Facilitator Stories for 2014.

Booktype version of stories

[Format: html]
This is the Open Facilitator Handbook which includes editable versions of the stories. Stories for 2014 have been added. Users can edit and add new stories.

If you have ideas for other versions of the handbook let us know.