Edu-AREA: An Open Educational Resources Platform to Support Teaching Innovation
Edu-AREA (http://www.edu-area.com) is an open educational resources platform to support teaching innovation developed at the University of Vigo in Spain. Its main goal is to promote teachers as innovators, developing their own lesson plans and contributing to the adoption of open movement in education.
Edu-AREA distinguishes among several types of open educational resources: Documents, Applications, Devices, Sites, Guests, Activities and Lesson Plans. The platform supports the creation of activities and lesson plans, where OER can be developed including links to externally hosted support OER.
In addition, any Documents, Applications, Devices, Sites and Guests virtual cards can be attached to indicate that such resources will be used during the activities as reusable building blocks; meanwhile the Lesson Plans may involve several Activities in a certain order. Teachers then can search for all these resources, register or create new ones, and classify them in virtual boards according with their own criteria.
Following the principles of the open movement, teachers are supported on the "5 R's": Retain, Reuse, Revise, Remix and Redistribute. Teachers can perform these actions in a straightforward way, without worrying about attribution or licencing issues because the platform takes care of everything. The license compatibility is checked taking into account the conditions for adaptation and combination. Another feature is that virtual cards contain the number of times resources have been retained, reused, revised, revised and redistributed. We plan to use this data as a source for quality indicators.
Beyond these functionalities and features we are working towards new ideas to engage with teachers: lesson plans as living entities, rapid prototyping and easy management while teaching. Therefore, teachers are supported on telling such stories by recording observations about what happens as pictures, videos, comments and any kind of document. In some way, this functionality is aligned to the ideas of action research.
As a result, the platform is becoming a kind of learning environment where learners can get access to the lesson plan and follow it.
In addition, an Android App (available in Google Play) has been developed to enable teachers and learners to get access to Edu-AREA functionalities from tablets, even in cases where Internet connection is not available. Using this app, teachers and learners can get access to the activity descriptions, view the resources attached, search for sites in a map, submit assignments and even to record observations for the lesson plan story.
For us, it is important to try ideas as soon as possible and to get feedback from others. In our case we have noticed that usually teachers are afraid of creating and sharing their lesson plans. Therefore, we invite teachers not to create lesson plans to be shared publicly, but to be used in their classrooms privately. Moreover, they do not need to create the lesson plan completely before starting, but they can begin with some initial part and work on it during development. Eventually, when the teacher finishes the educational task and is happy with the result, she can publish the lesson plan in a public way.
—
About the author: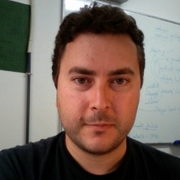 Manuel Caeiro Rodriguez: University of Vigo, Vigo Computer Architecture, Computing in Mathematics, Natural Science, Engineering and Medicine, Distributed Computing. PhD in Telecommunications Engineering
Manuel Caeiro-Rodríguez received the M.Sc. degree in Telecommunication Engineering in 1999, and the Ph.D. degree in Telematics (European mention) in 2007; both at the University of Vigo, Spain. He has been assistant professor during the period 2002-2008 at the ETSI de Telecomunicaciones (Higher Technical School of Telecommunications Engineering) in the University of Vigo, Spain. He is currently an associate professor at the Department of Telematic Engineering at the same university.
Manuel has participated in several R&D projects in the areas of e-learning, middleware and Web engineering, and has published more than one hundred papers in international refereed journals and conference proceedings. His research interests include autonomous agents and multi-agent systems, distributed optimization and telematic services. He has been a visiting researcher at the University of Coimbra (Portugal), IRISA in Rennes (France) and SZTAKI in Budapest (Hungary).
His specialties are: E-learning, IMS-LD, EMLs, Process-based languages, Workflow, E-learning standards