Announcing the Advisory Board
We're very pleased to announce the first Open Education Working Group Advisory Board.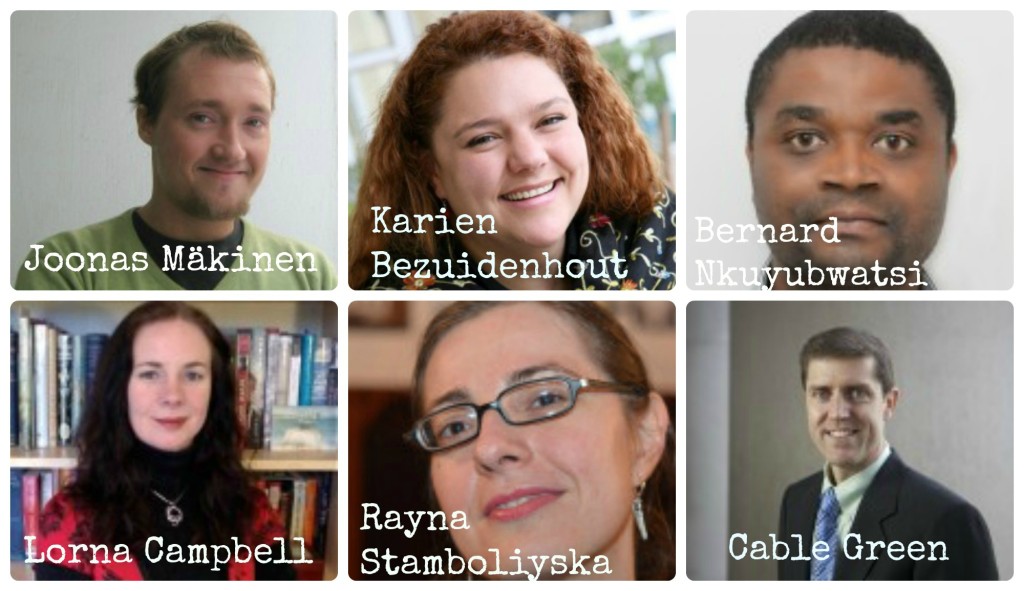 The board are made up of a distinguished and diverse cast of open education advocates from different countries and areas of work.
A call for nominations for the advisory board was agreed during a working group call and launched through the Website and Twitter feed. A shortlist of candidates was agreed on by the Open Knowledge Foundation team by assessing individuals based on appropriateness, location and sector.
The current Advisory Board has 6 members:
Karien Bezuidenhout, Chief Operating Officer at the Shuttleworth Foundation
Lorna M. Campbell, Assistant Director of the Centre for Education, Technology and Interoperability Standards
Dr. Cable Green, Director of Global Learning at Creative Commons
Joonas Mäkinen, Finnish maths teacher carrying out exciting open text book work
Bernard Nkuyubwatsi, initiator of the Open Education Rwanda Network
Rayna Stamboliyska, founder of RS Strategy and OpenMENA
A full list of the Advisory Board members and their respective biographies can be on the Advisory Board page.
Introductory blog posts from the Advisory Group members will follow.